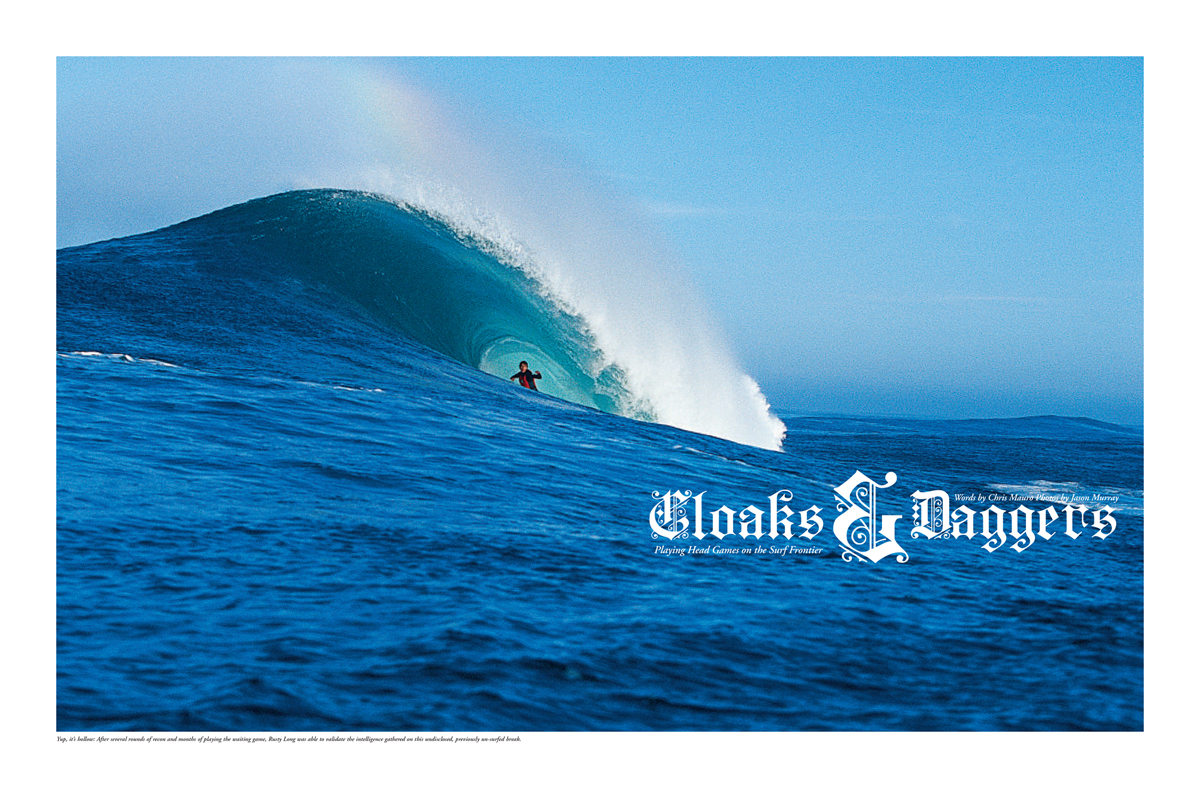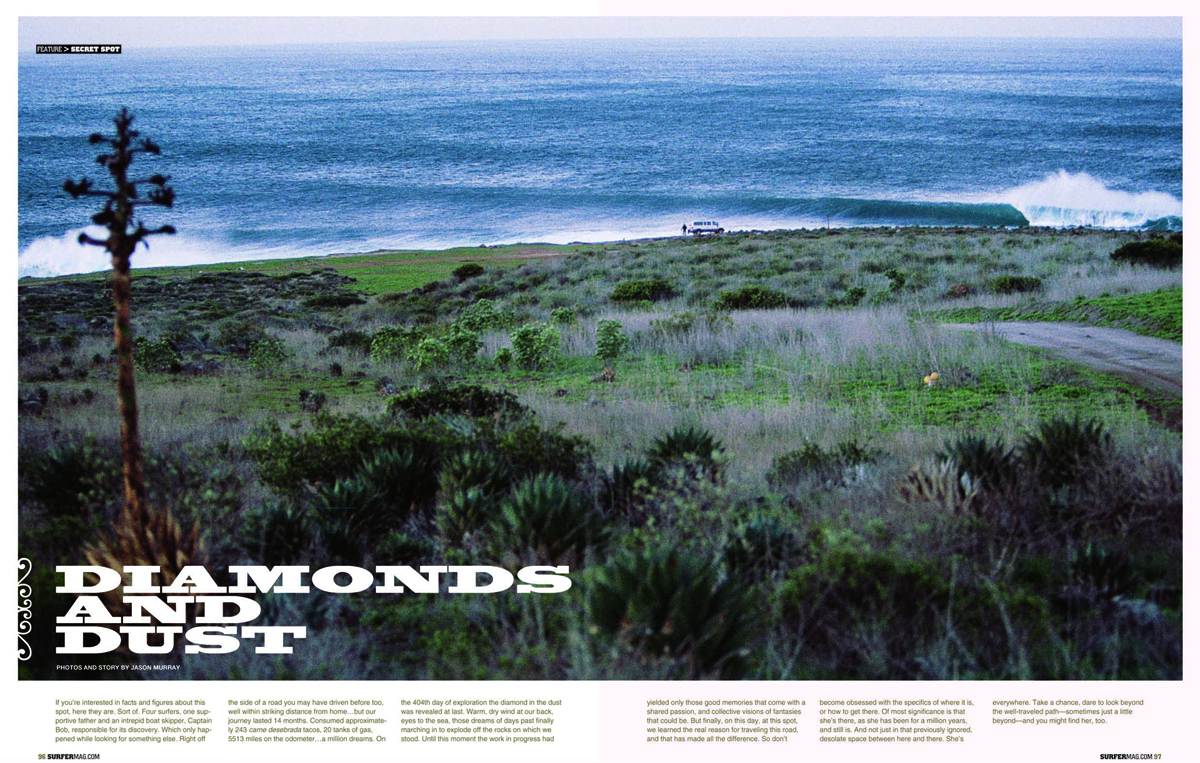 Carlos Burle, Pescadero Point, 2008
Carlos Burle drops into one of the biggest waves on one of the biggest swells to ever hit the west coast.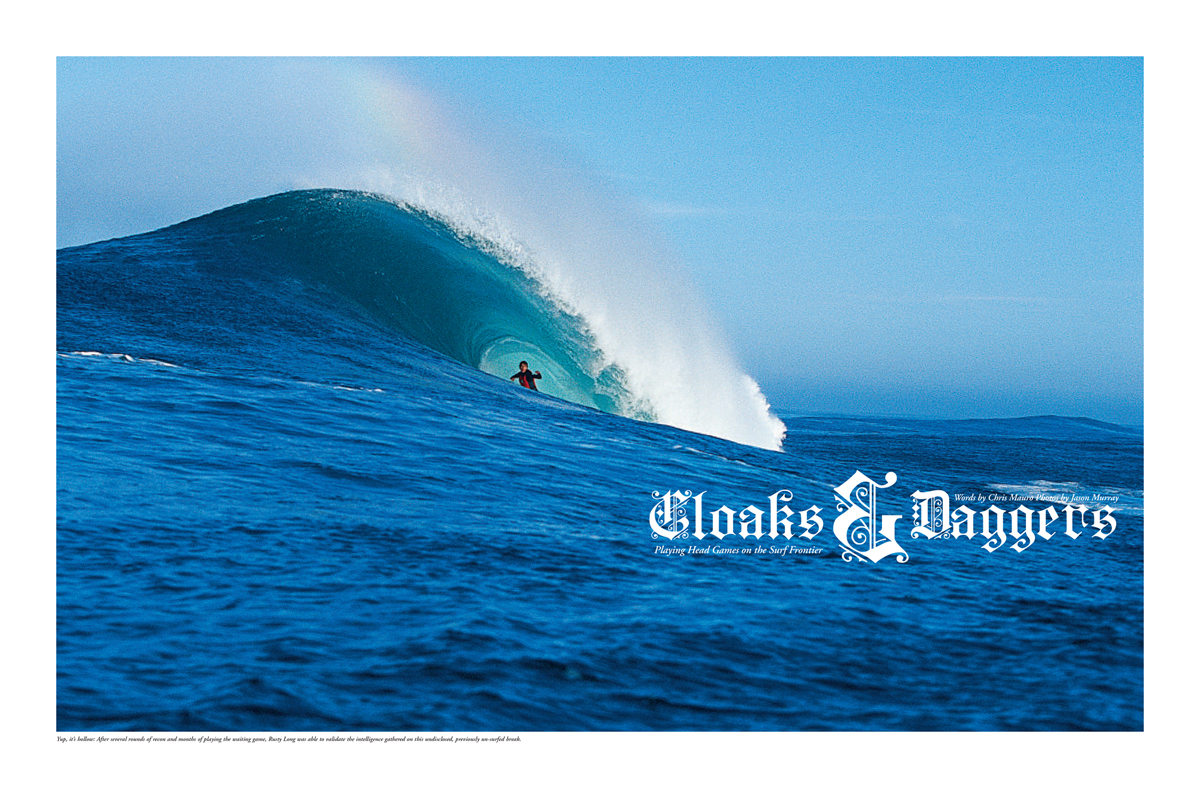 Rusty Long, Pinniped Place, 2006
Great work is a result of a team pulling in the same direction for the same goal. A 10-year + partnership with the Long brothers resulted in numerous discoveries, creative growth and thousands of uncrowded waves.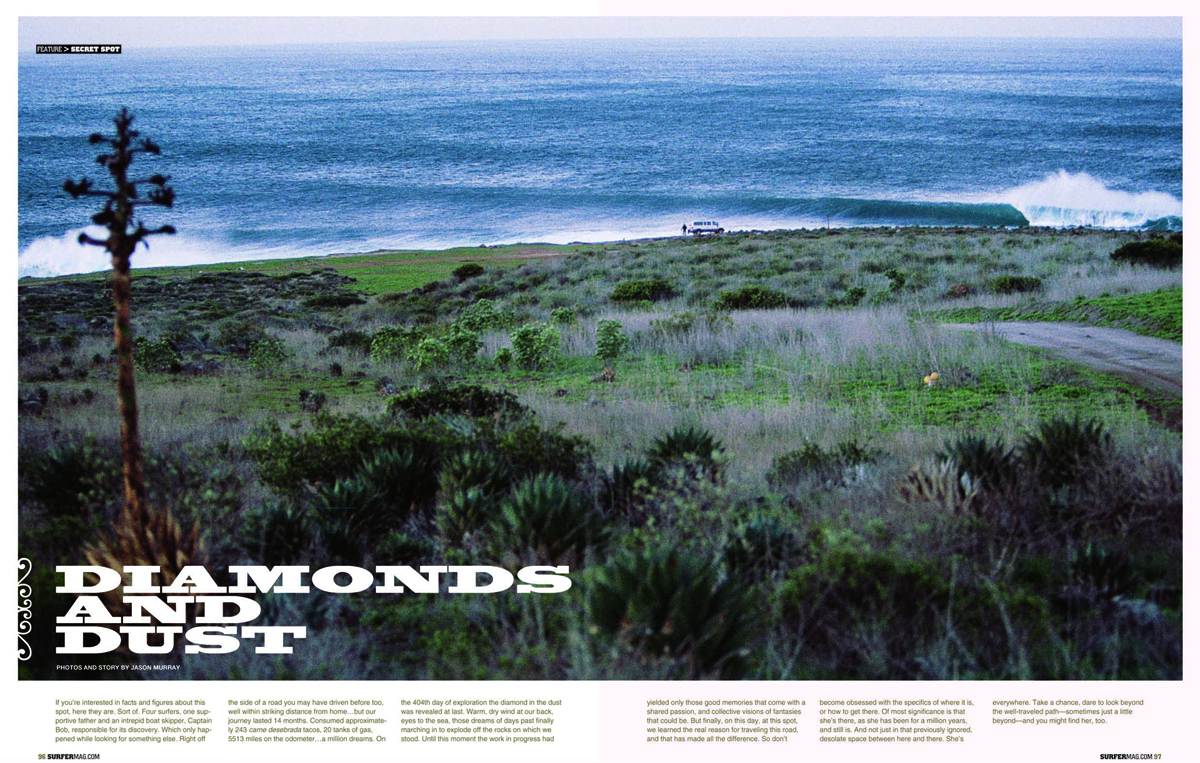 Harry's, 2003
An element of the unknown is a pre-requisite for any adventure. Although it took a few seasons for the stars to align, it was worth the wait.
Greg Long, South Africa, 2009
When you draw dream waves in your textbooks while you should be paying attention to your teacher, this is what you imagine.
Kris and Josh, The North Shore, 2008
A private flight aboard a Coast Guard MH-65 Dolphin over Oahu to celebrate two great people who bravely serve our country? Yes, thanks and awesome.
SURF DISCOVERY
And you'll definitely never guess where. Our crew went to extreme measures to not reveal our destinations. Still do. Cover your tracks at all costs. The number one rule of Fight Club is don't talk about it. Same for surf exploration.