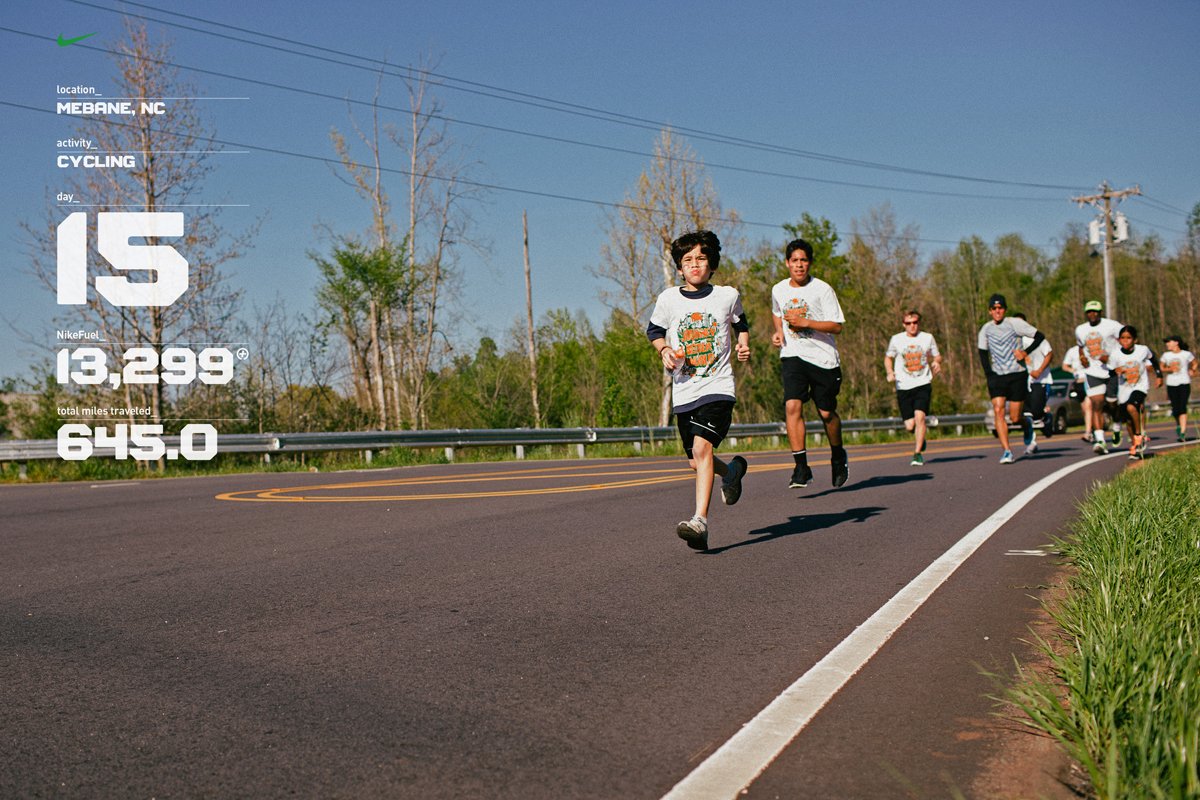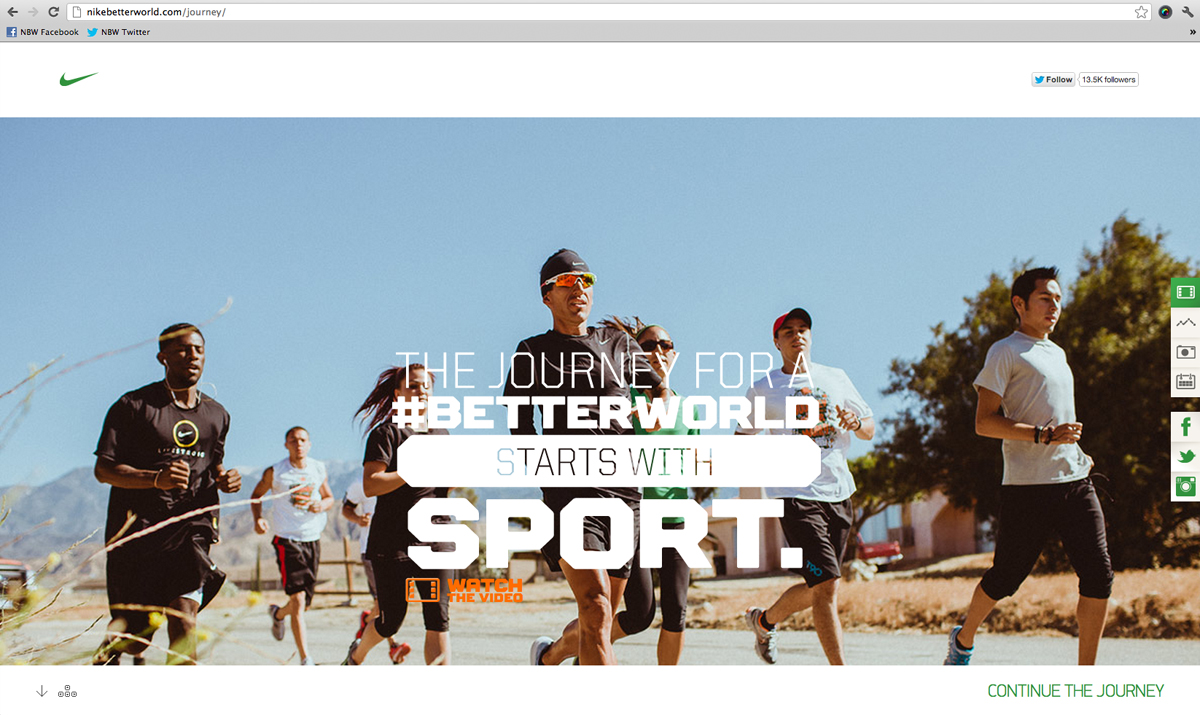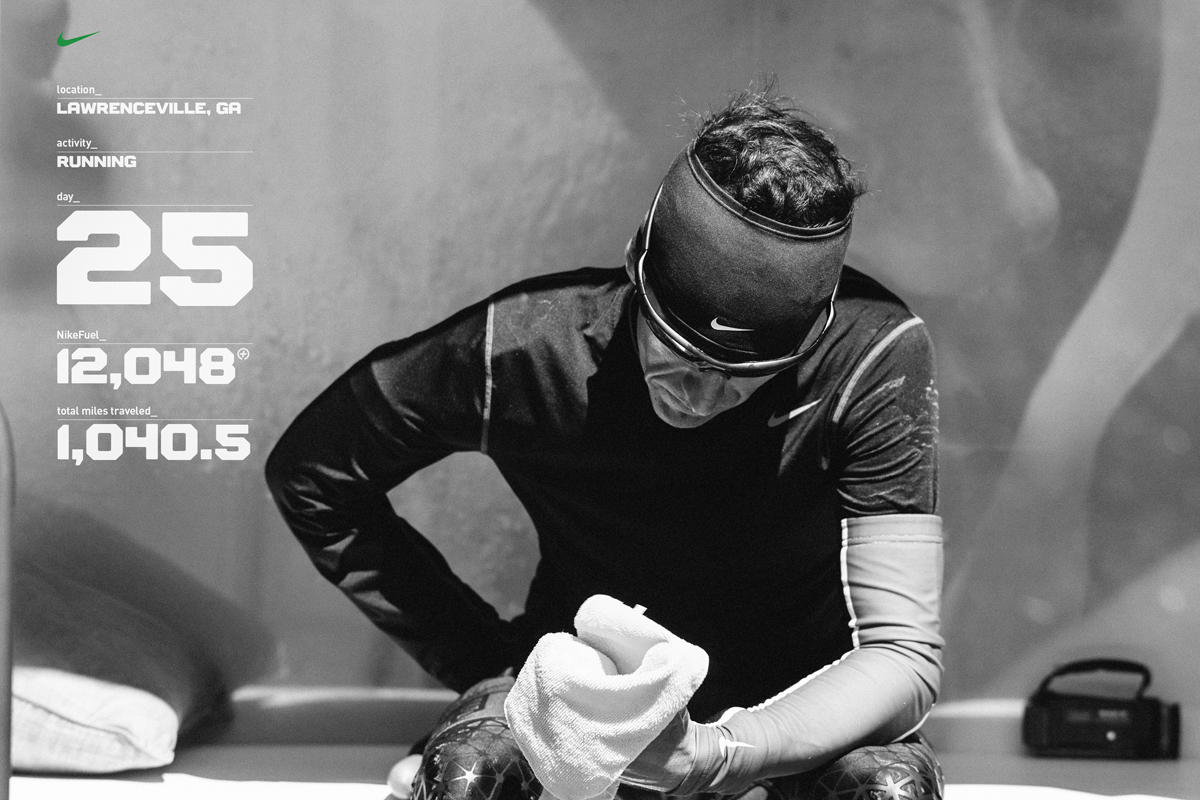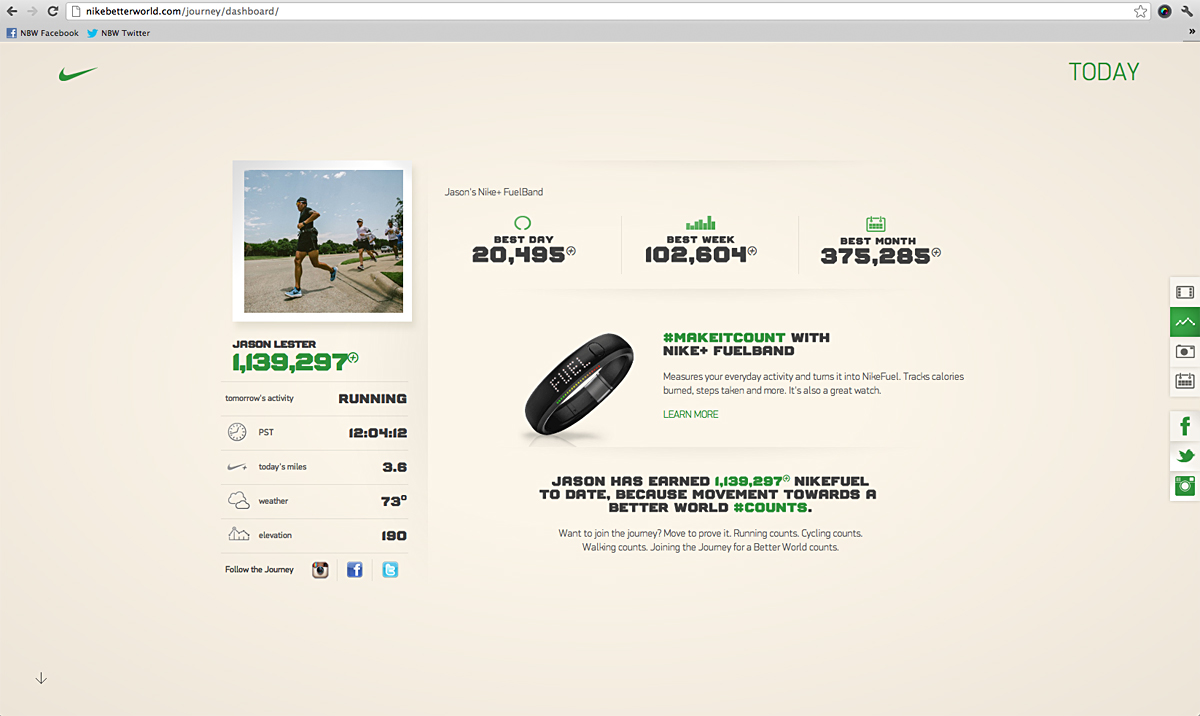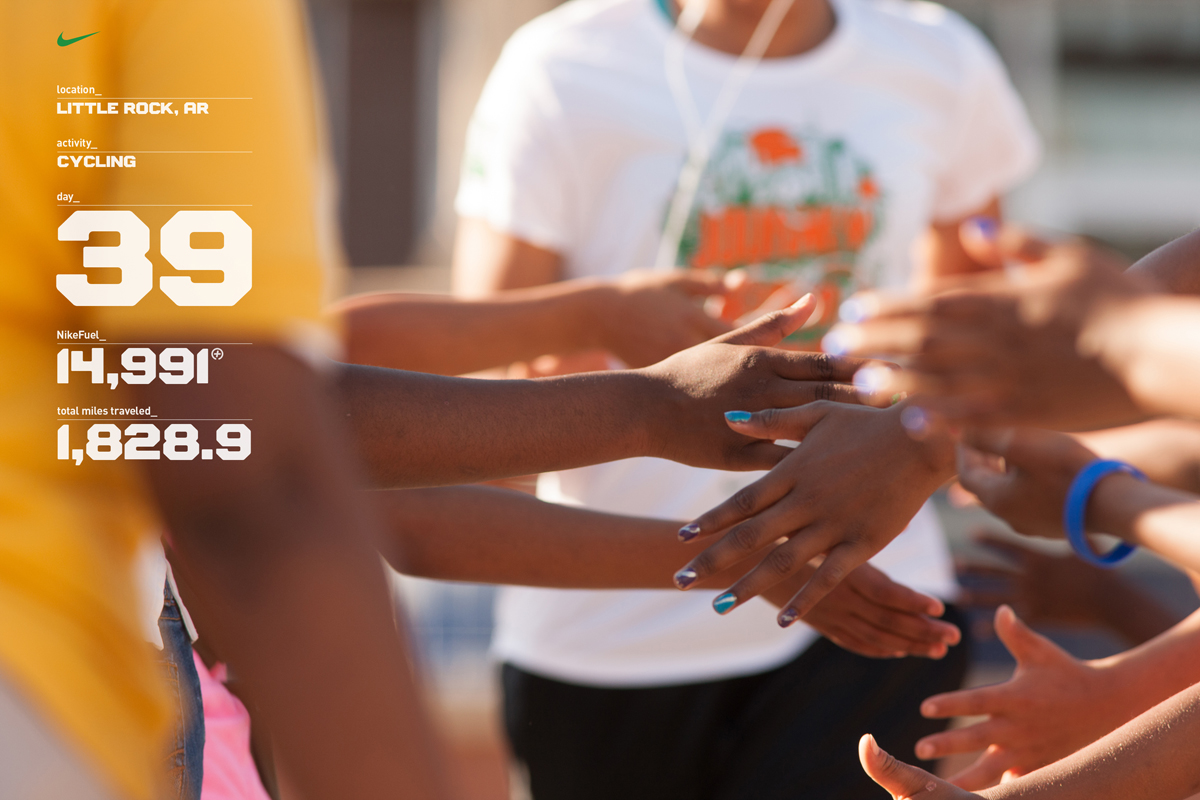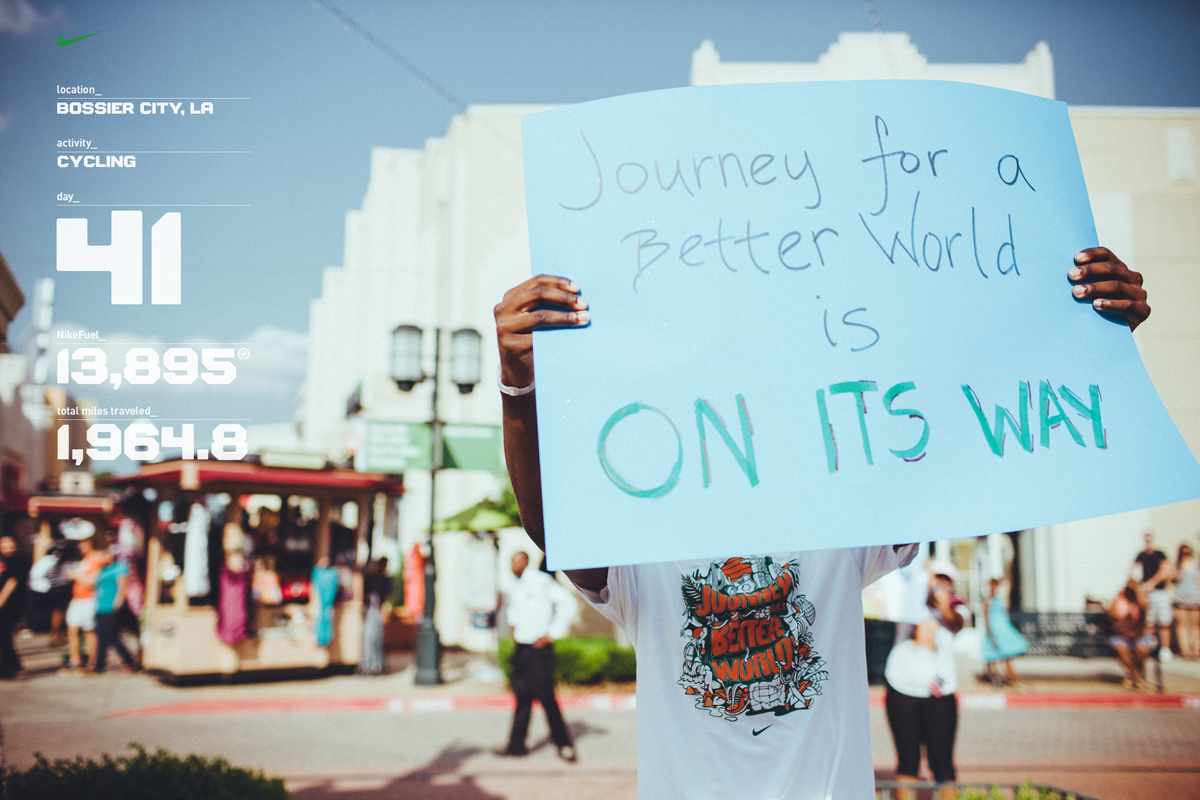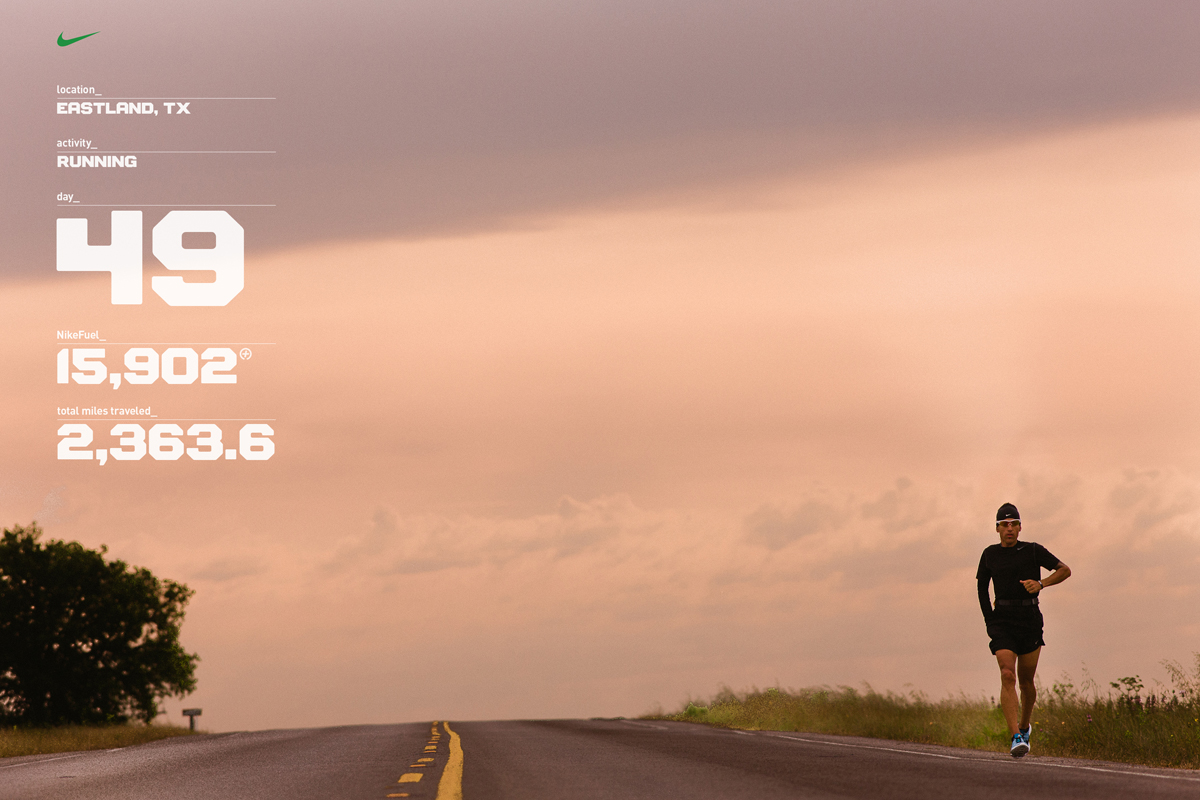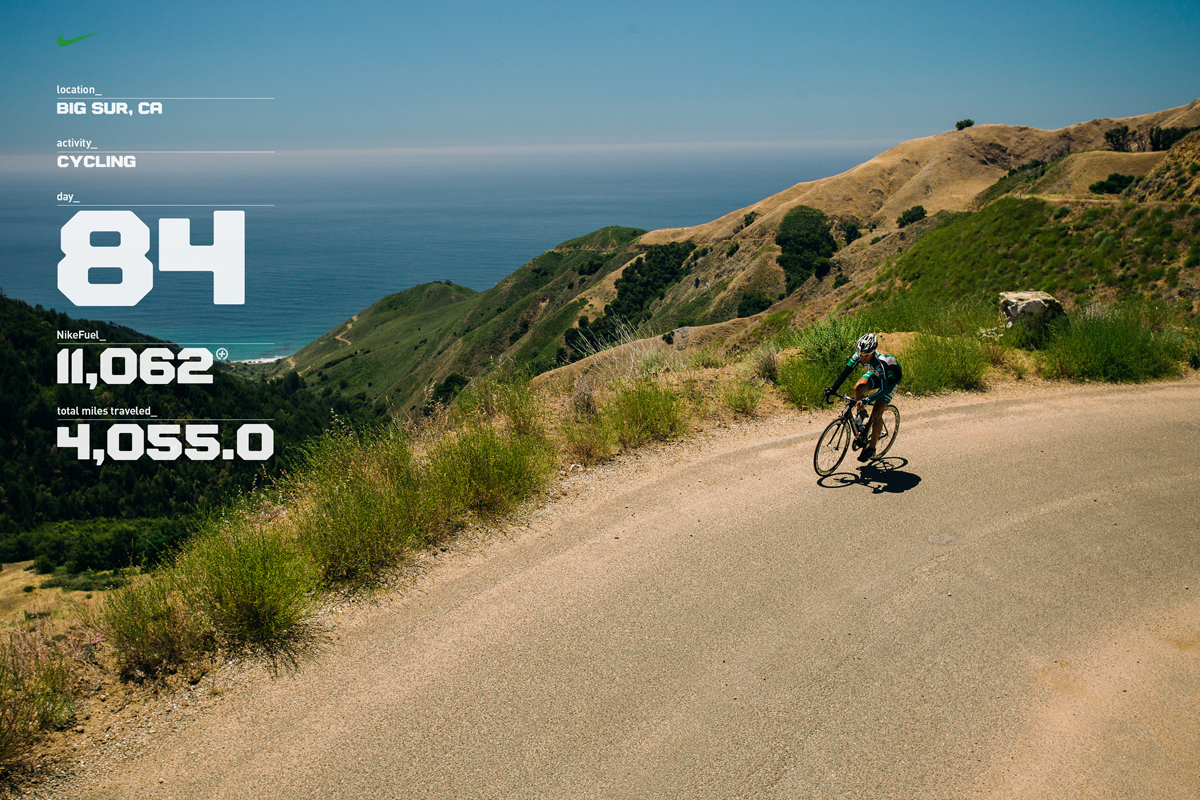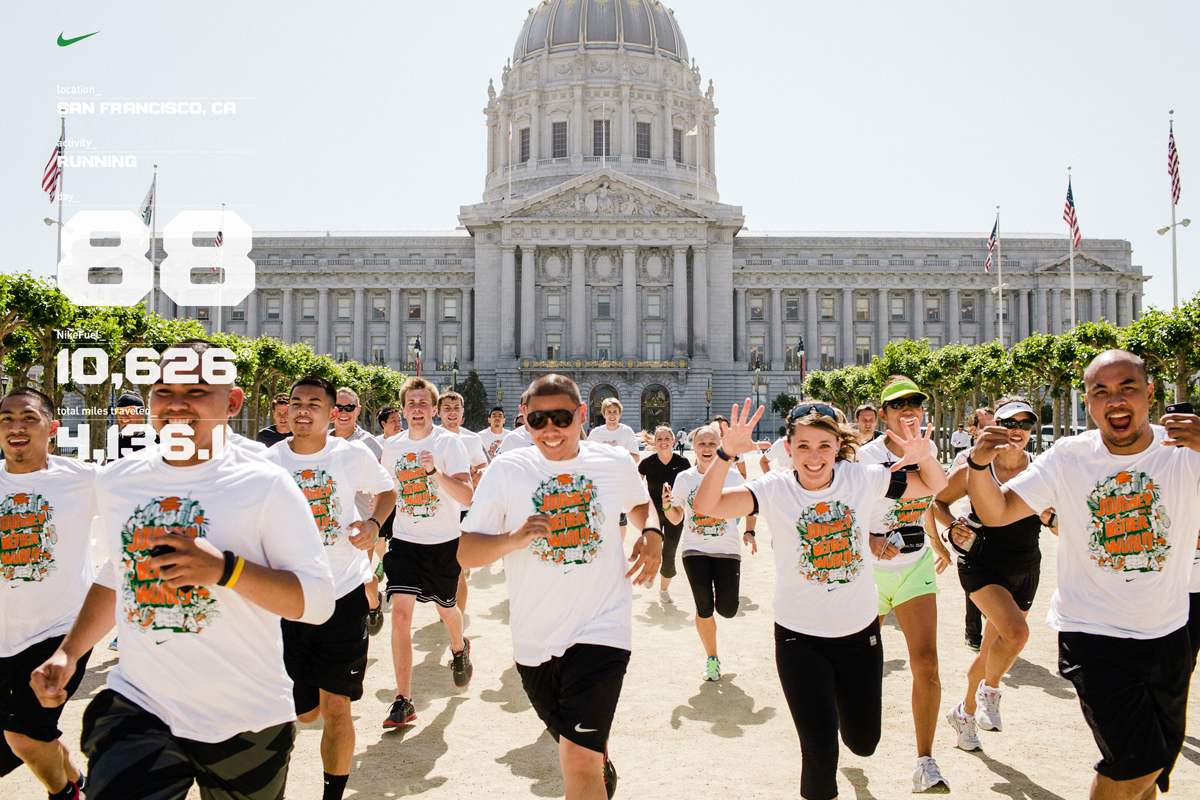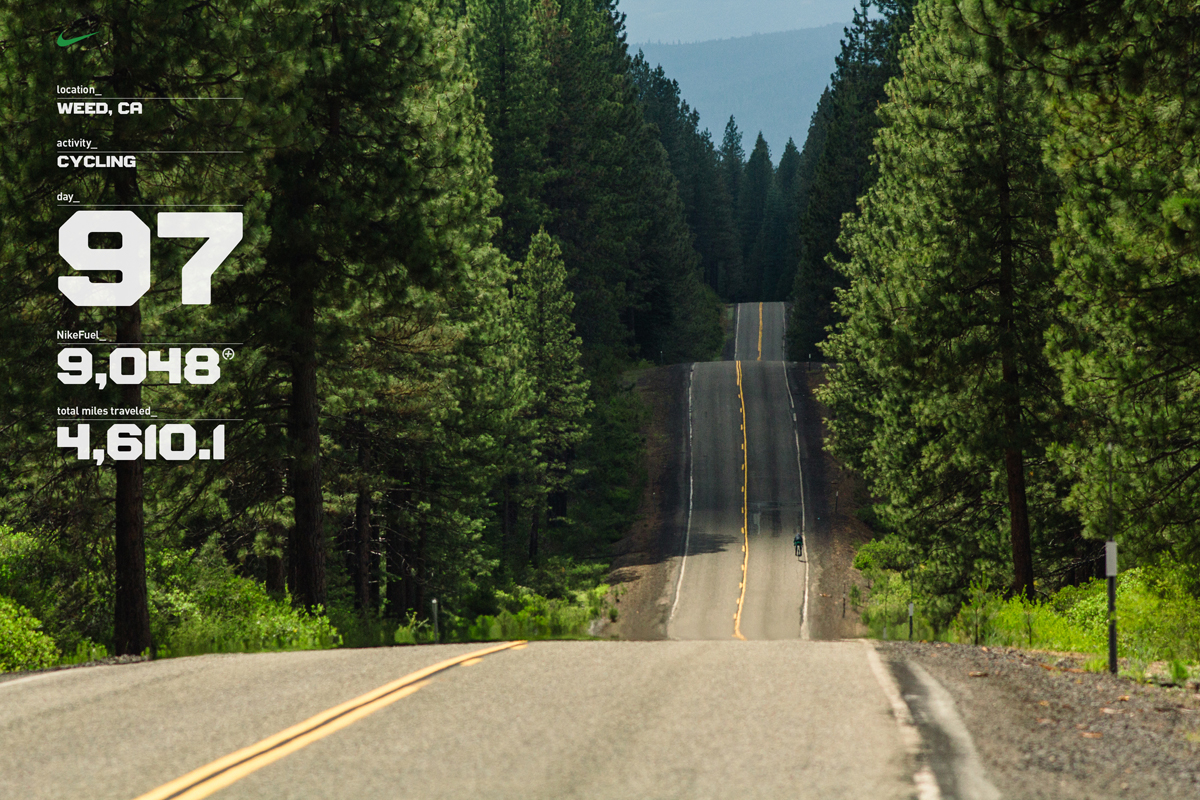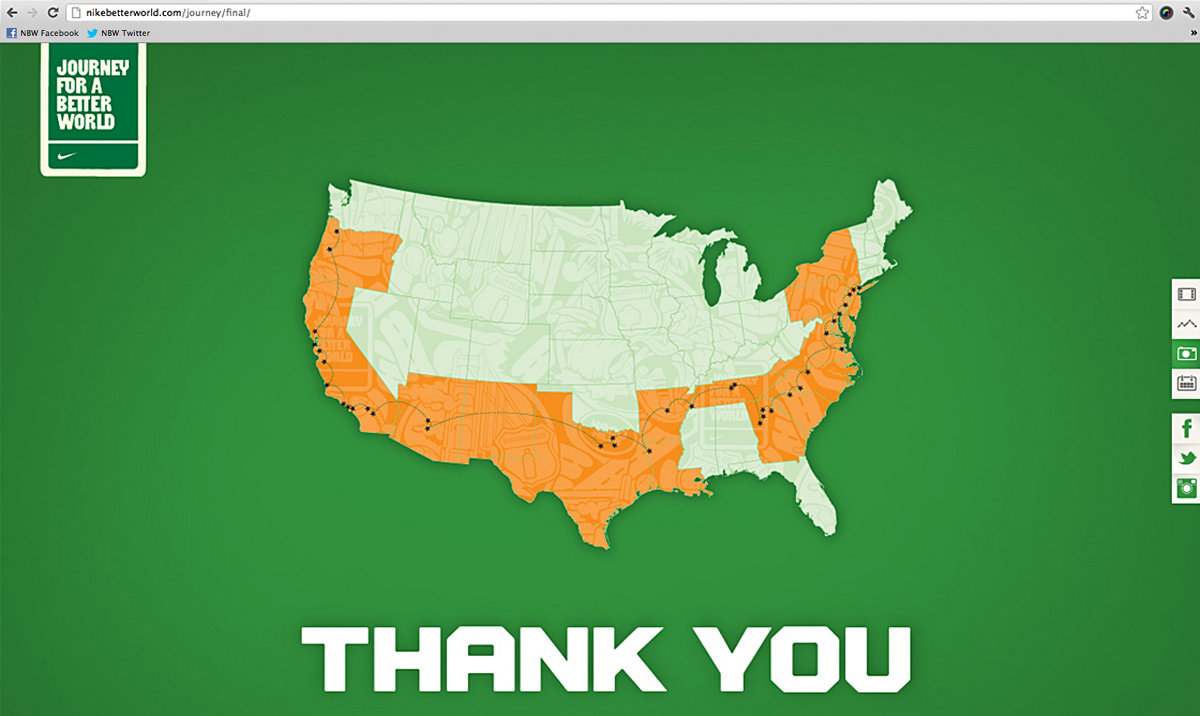 JOURNEY FOR A BETTER WORLD
4800 miles, 102 days, 39 states, 1 ultra-endurance athlete. Jason Lester ran and biked across the United States, relaying the Nike message that a better world starts with sport. Along the way, Jason shared how sport inspires hope, instills discipline, raises confidence and rallies communities just like yours. NBW was there every step of the way to tell the story with daily content on Nike.com and key social channels.
The Journey for a Better World
We set out to show the world the power of sport. By the end of our journey, thousands of kids experienced firsthand how physical activity can make a difference.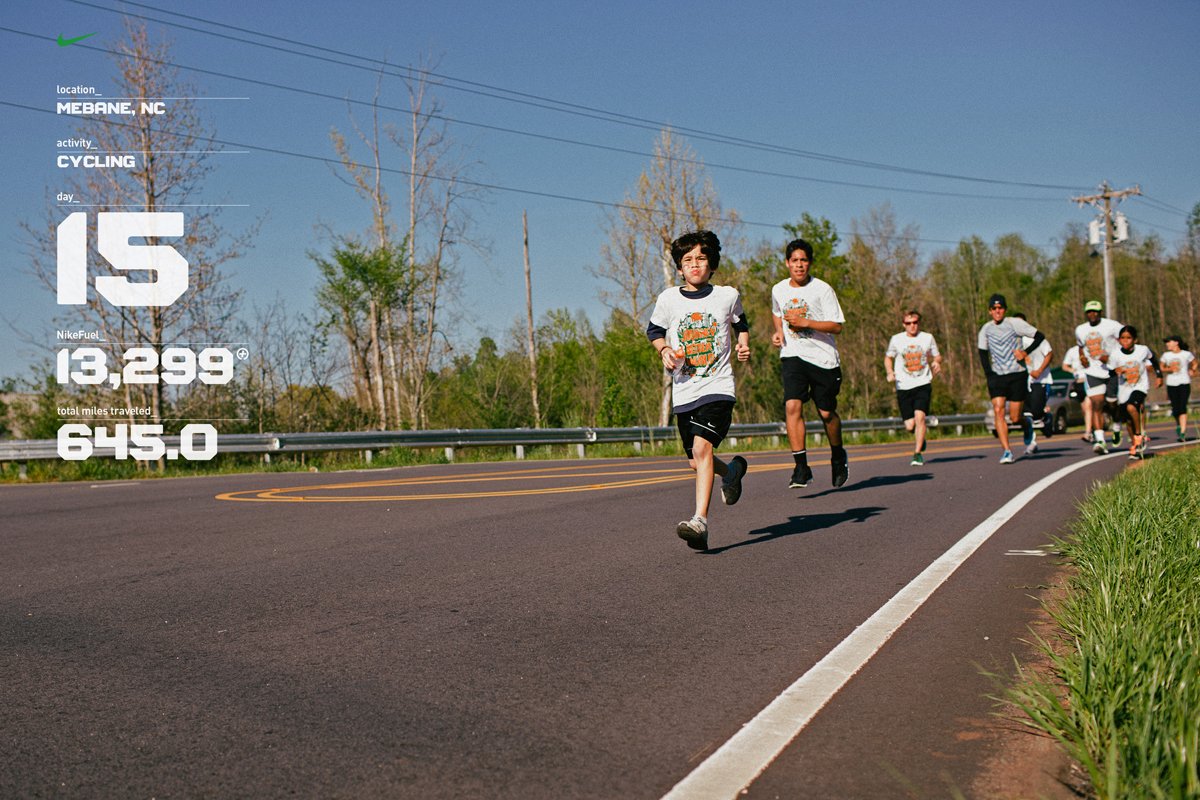 MEBANE, NORTH CAROLINA
Getting kids active is one of the greatest challenges facing our generation. Fortunately, Jason had support from run clubs at each of the stops and would often be joined by athletes of all ages to help support the cause.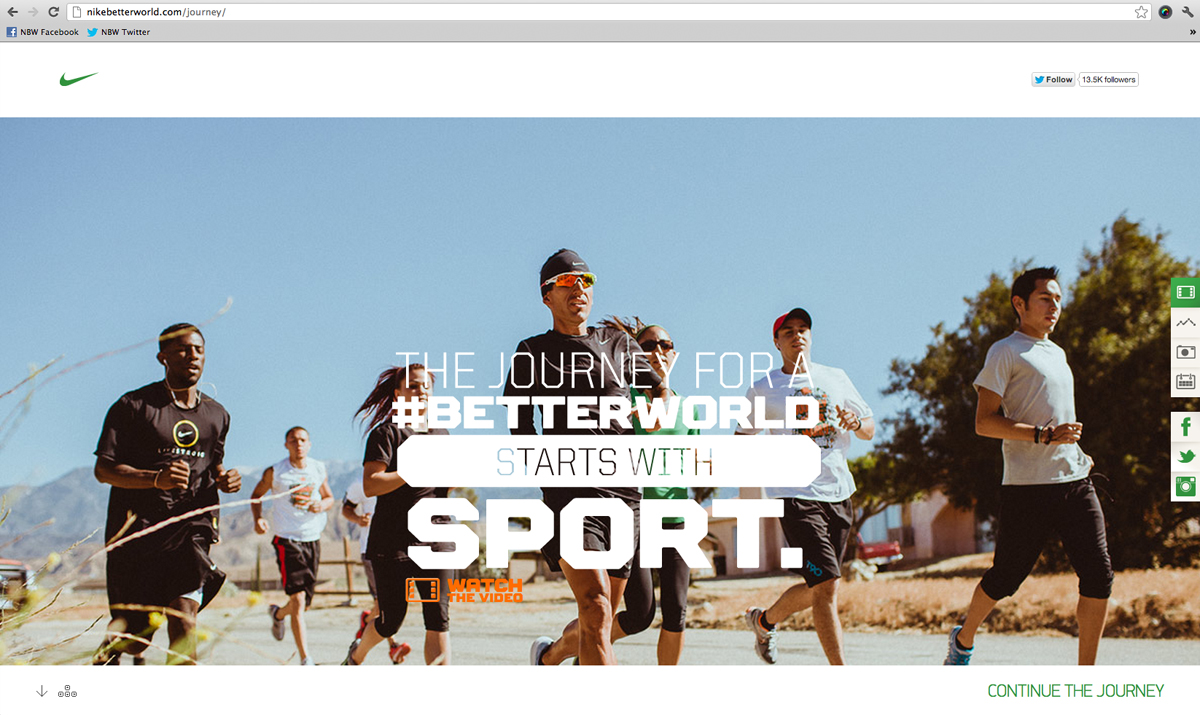 START WITH SPORT
Don't underestimate the power of sport to motivate and energize the community. Along this journey, kids got to see firsthand how it changed Jason's life for the best. Through an immersive site experience, consumers could follow Jason through daily photo and video updates along with real time social content.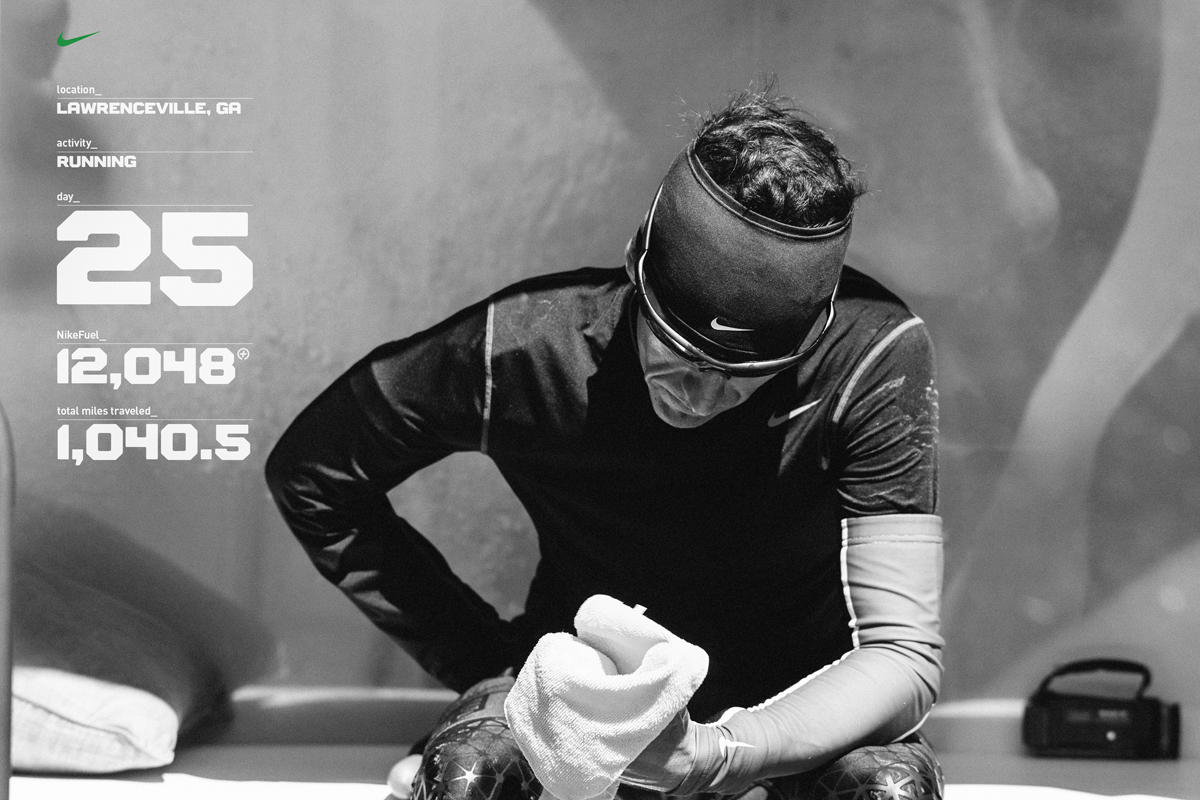 PAIN
It's not all glory and postcards. When you're averaging 50 miles per day, you'd better have a high threshold for pain. Ice baths, diet and an incredible support team made this journey possible.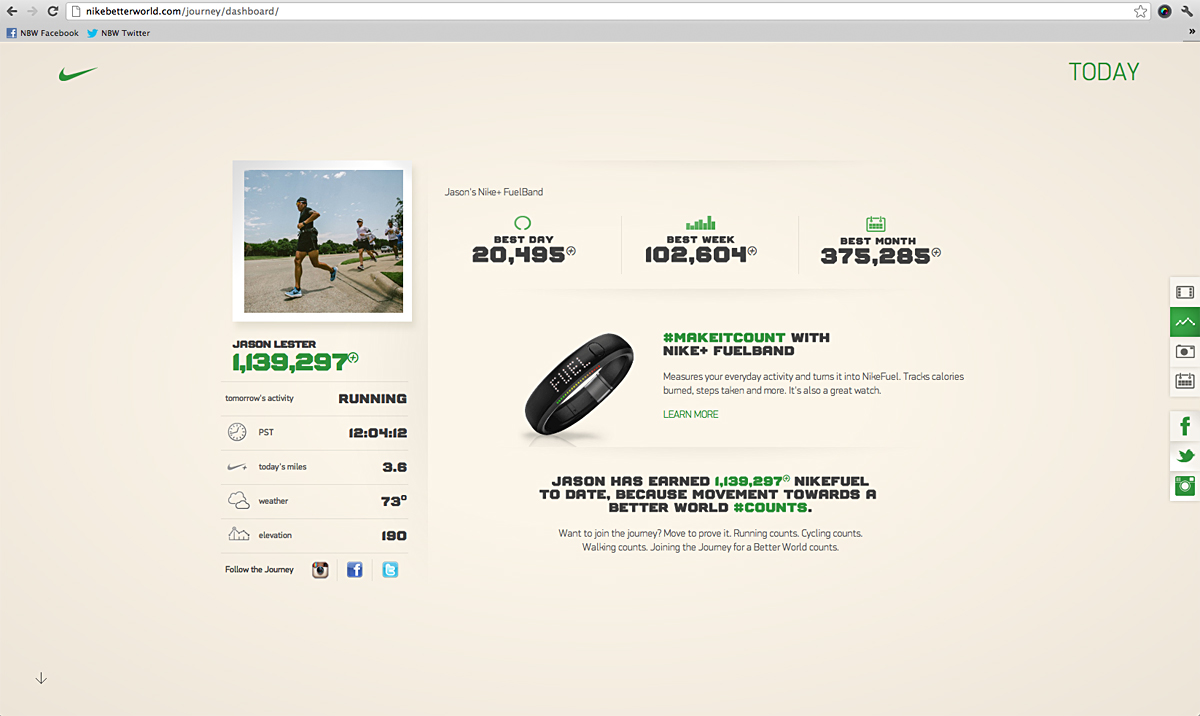 MILLIONAIRE
Nike was at the forefront of wearable technology and Jason was the guinea pig for the Fuel Band. He actually may have been the first Fuel millionaire. For anyone who ever wore this device, hitting 10K was a milestone. Hitting 20K in one day meant you never stopped moving.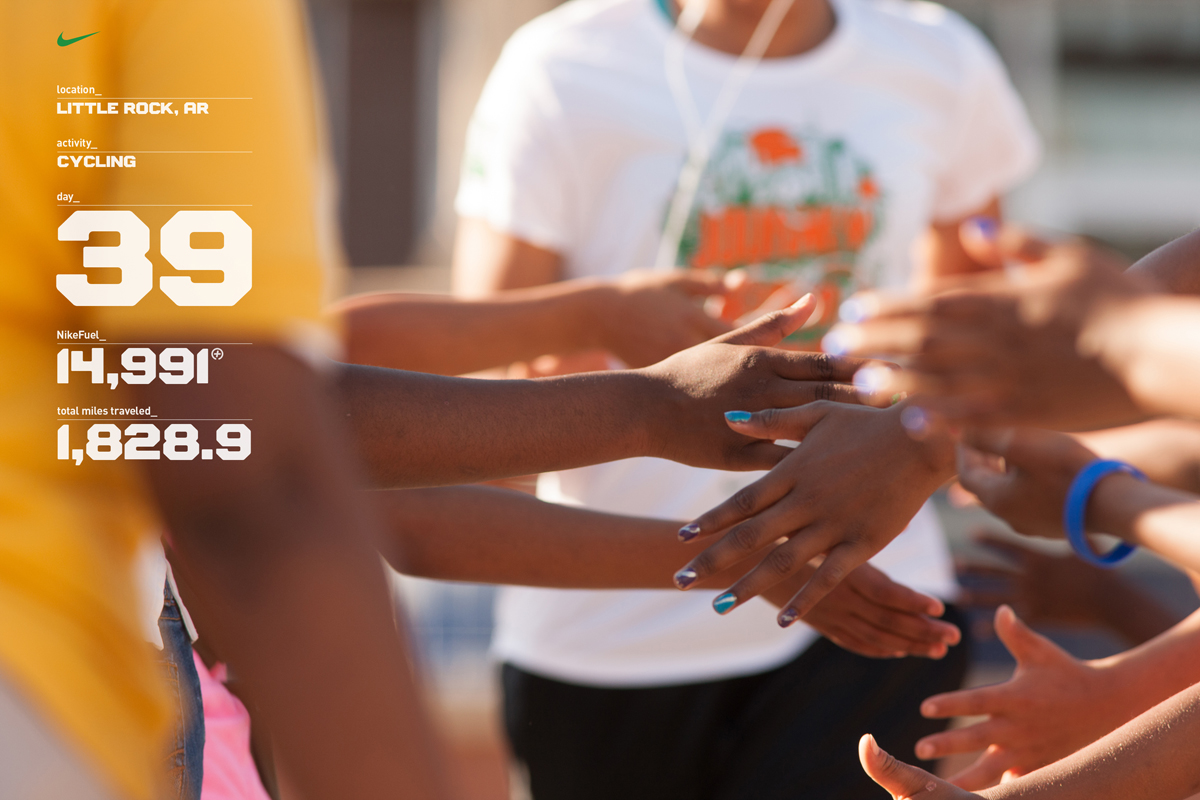 TUNNEL OF LOVE
People live for sport. That energy you get when the crowd is cheering your name and high-fiving as you cross the line is undeniable. It's also reciprocal. As inspiration in motion, you give hope to the masses showing them anything is possible.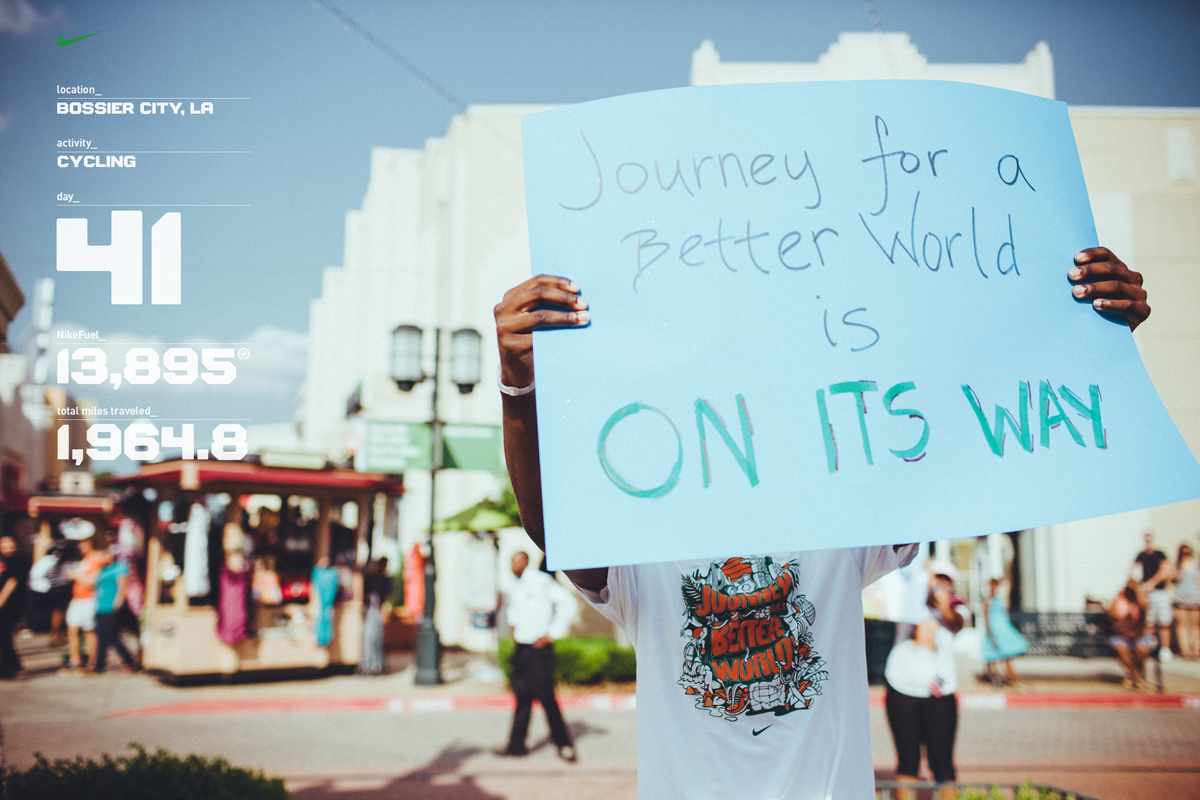 BOSSIER, LA
Over 39 Nike factory stores were visited along this journey. At each stop, Jason shared his personal story with the employees and their families. In turn, they became part of the narrative by showing how sport changed their lives and committing to carry on the message.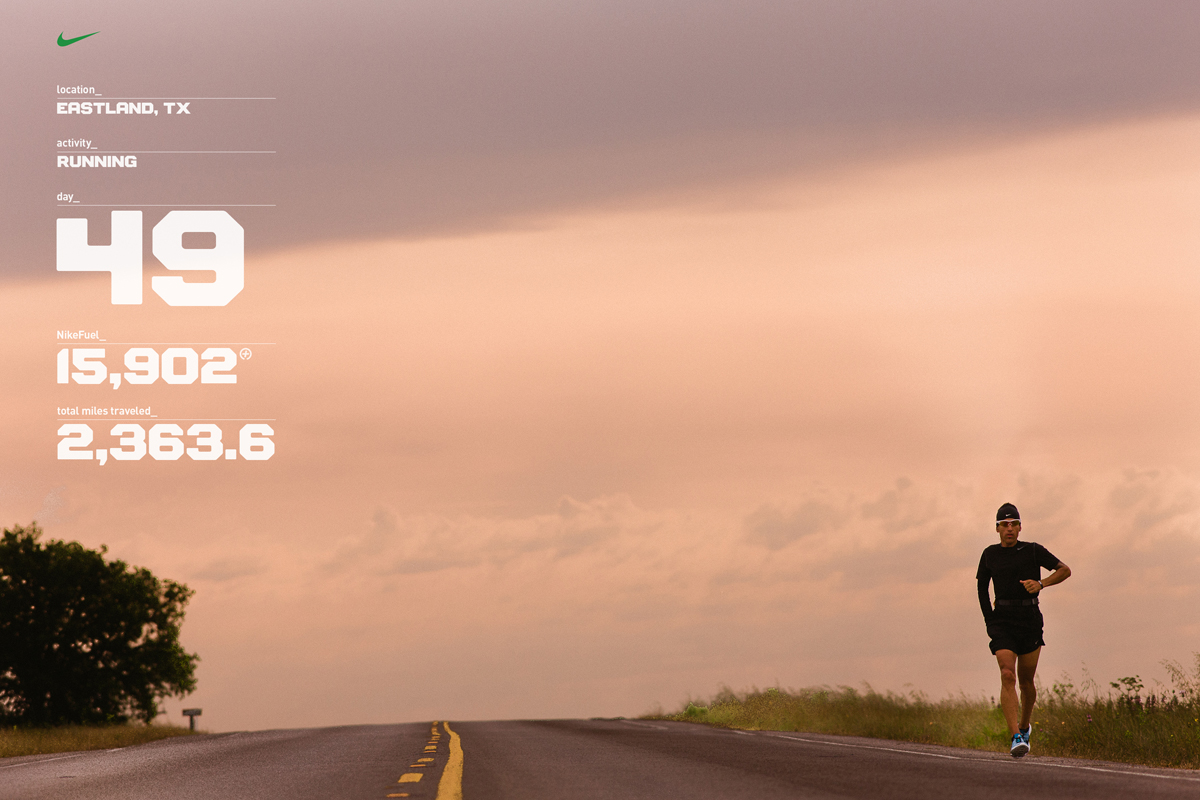 EASTLAND, TEXAS
Our country is as beautiful as it is diverse. Our photographer, Matt Brush, was with Jason every step of the way creating incredible imagery and documenting the pain and pleasure. Being able to share the journey in real-time allowed the audience to immerse themselves in the voyage.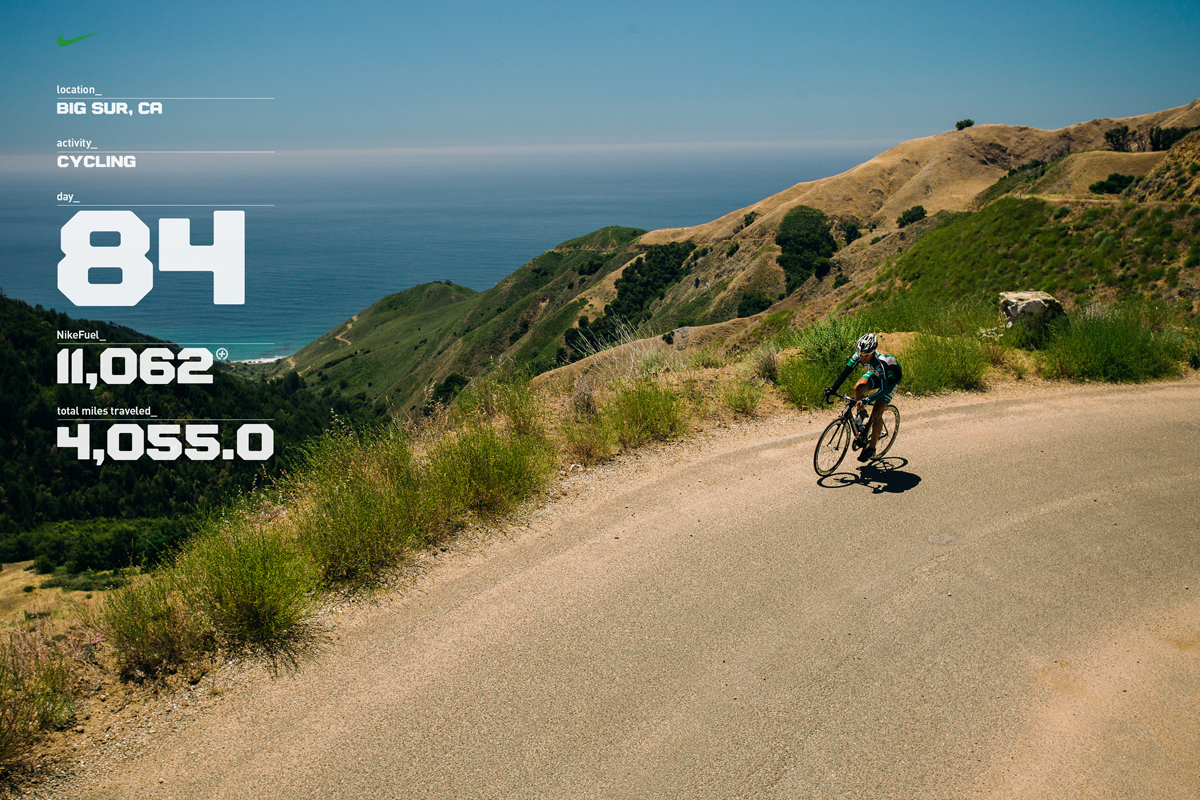 BIG SUR, CALIFORNIA
Despite having nearly 1000 miles left in the mission, seeing the Pacific Ocean for the first time felt like victory. Jason carefully navigates the narrow roads of Big Sur.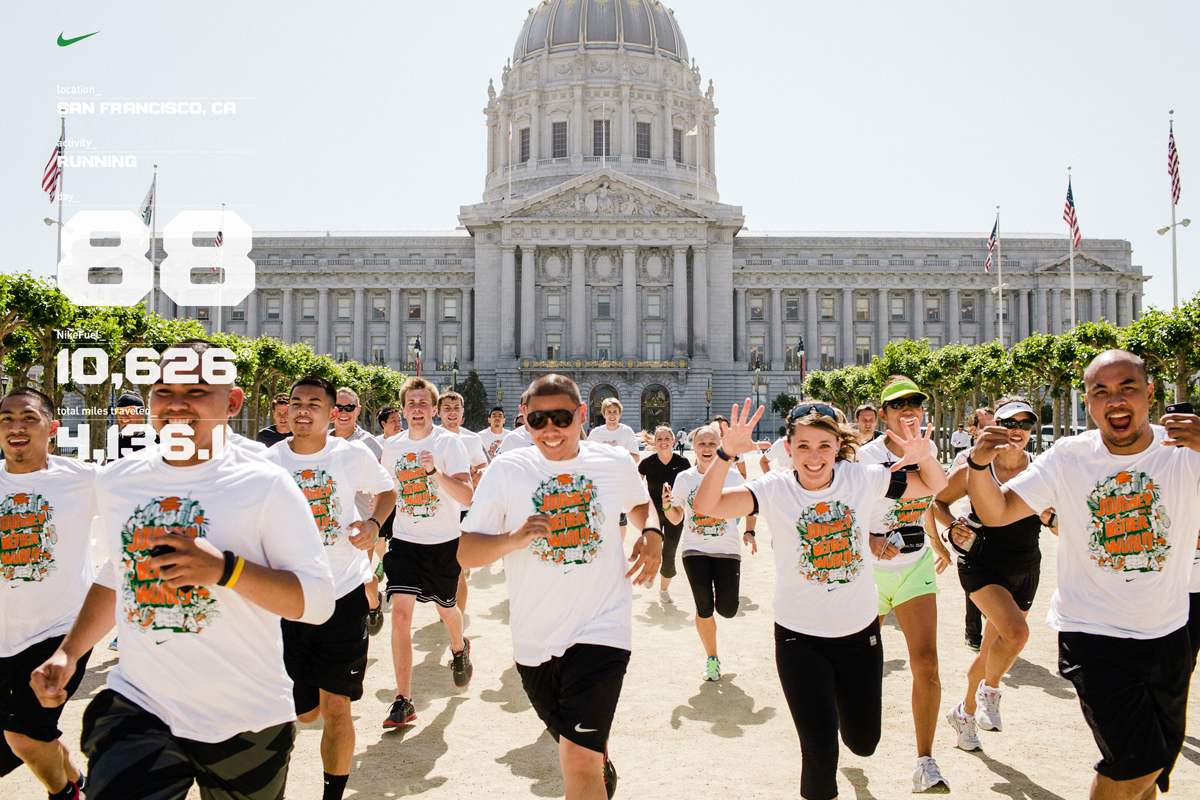 CITY BY THE BAY
Neither riding a bike or running in the hills of SF sound very appealing to me but when you have a crew as excited and supportive as this one, it makes the task a whole lot more enjoyable.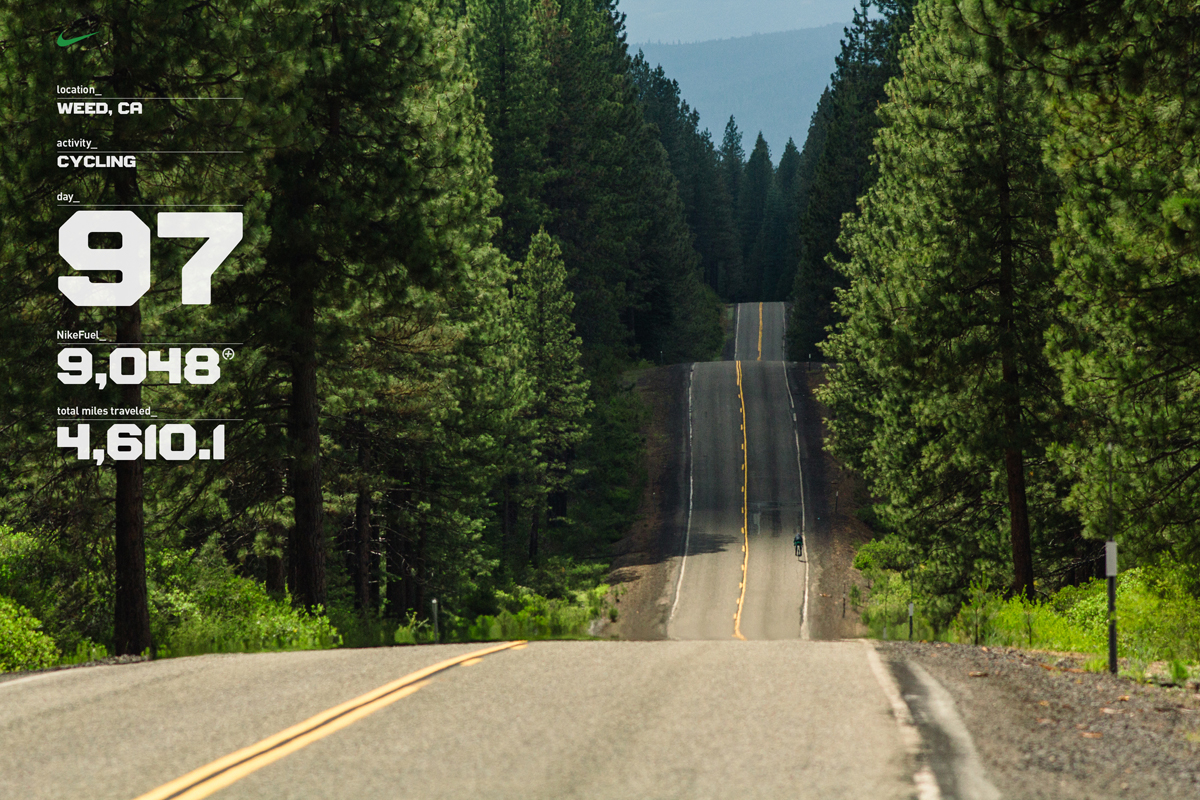 THE HOMESTRETCH
Ponderosa Pines, rolling hills and Oregon within his sites, Jason gains momentum as he heads for home. There are numerous peaks and valleys on an intense undertaking of this nature. It's important to keep your perspective and always focus on the end game.
Track Town USA
Jason leads the crew on a victory lap around historic Hayward Field, home to Bill Bowerman and Steve "Pre" Prefontaine, the oft called "soul" of Nike. The crowd was there for the 2012 Olympic Trials. Seeing Lester complete his Journey was a bonus.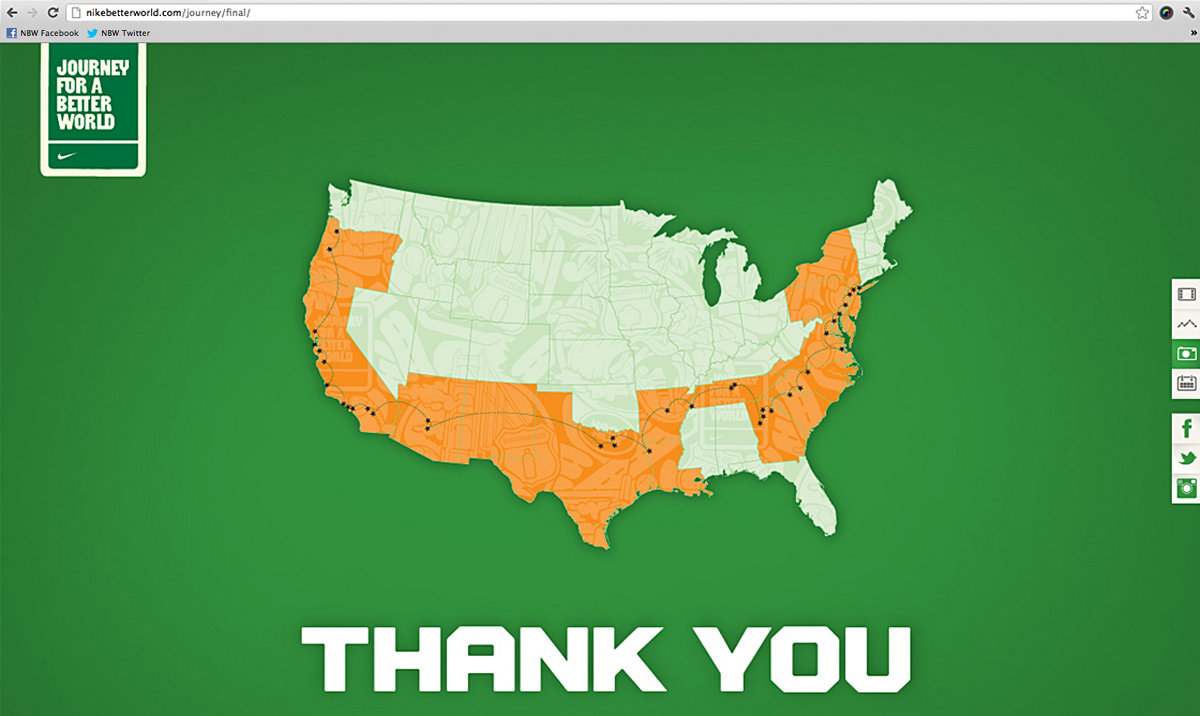 THANK YOU
A simple "Thank You" doesn't do justice to the countless hours spent by hundreds of people across the country to make this journey a success. When you look at the map and realize that one man ran and biked that entire distance, it really shows anything is possible.